Second hand ovens & hobs in Christchurch
A second hand stove can save you a lot of money. You can get a great appliance for significantly less than the price of buying new without compromising on quality or lifespan.
Professionally guaranteed
When you buy a second hand stove from Appliance Services, you know that your oven has been properly cleaned, inspected, parts replaced if needed and  that it's covered by a warranty.  
Free delivery = no transport damage
Also important is the free delivery that you get with our stoves.
Ovens & Hobs are heavy & awkward, let us take care of it and give you the peace of mind that your stove will be installed without any damage to it, your vehicle or your property.
What to look for in a second hand stove
Will it fit? If you are rebuilding your kitchen then you can design around the appliances, but if it needs to slot into an existing space then make sure you measure and buy accordingly.
Is it the right size for your family? You can save by using the smallest oven that will do the job for you - if there are one or two people in your house and you don't entertain often then consider a small or split oven
Gas or Electric?
Our shop staff will help you choose
Stop into our show room and we can talk through what sort of stove will suit your needs best.
Stove Prices
$595 - $695
Appliance Services has a range of second hand washing machines available for purchase from our store in New Brighton, Christchurch that range in prices from $595 to $695 including our 12 month guarantee.
3, 6 or 12 Month Guarantees*
We are so confident that our Overhauled cooking appliances will keep you in hot food, that we offer a guarantee / warranty for your buying peace of mind on our premium range of ovens, hobs & stoves.
The length of time your cooker will be covered is clearly displayed on each second appliance in our New Brighton store.  
All of our whiteware are marked with 3 month, 6 month, or 12 months of coverage - we'll put it in writing with your purchase for your peace of mind.
FREE DELIVERY
*Conditions apply
Conditions:
On purchases over $195
Within Christchurch Metro Area
During normal business hours
Offer covers one delivery person
Optional extras:

$30 per extra delivery person
$69 Installation to existing wiring (Ovens & Stoves)

Purchases under $195 may be delivered within Christchurch for $30 per delivery person + installation if required
Example second hand Ovens, Hobs & Stoves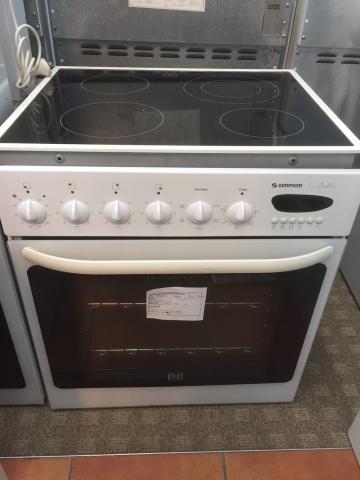 Simpson La Bella Oven & Connected Hob
$695 with 12 month warranty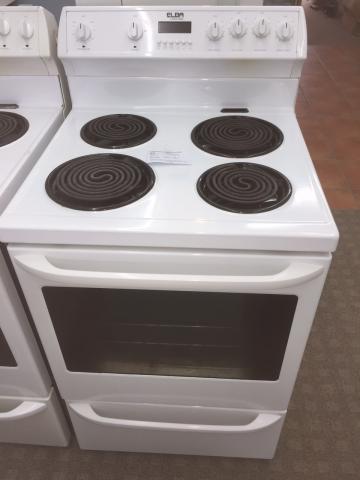 Elba/Fisher & Paykel Oven & Hob
$645 with 12 month warranty